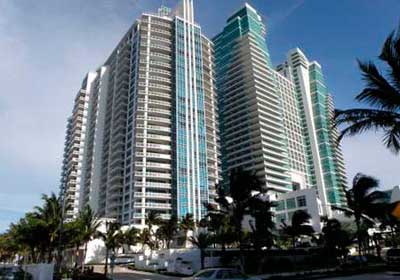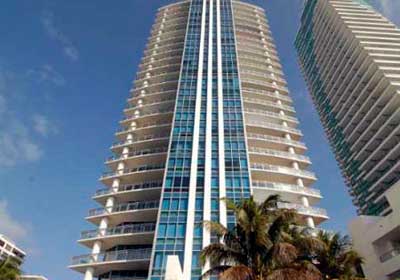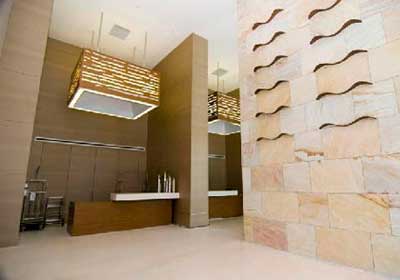 Diplomat Residences condo, Hollywood
Welcome to Diplomat Residences in Hollywood Beach, Florida, where luxury meets elegance. This 28-story residential tower is an architectural masterpiece that offers panoramic views of the Atlantic Ocean and the Intracoastal Waterway. With its prime location and impressive features, Diplomat Residences is a dream come true for those looking for luxury living.
The Diplomat Residences feature 135 condominium residences, including a penthouse that encompasses the entire 28th floor. With just six 2 and 3-bedroom residences per floor, each ranging from 2,267 square feet to over 3,200 square feet, and a 6-bed PH, this exclusive property offers an unparalleled level of privacy and luxury. Every residence is designed to offer sweeping views of either the Atlantic Ocean or the Intracoastal Waterways, providing residents with an unforgettable living experience.
As soon as you step into the two-story lobby of Diplomat Residences, you'll be greeted by the sheer elegance and sophistication of the building's design. The lobby is a testament to the luxury that awaits you as a resident of this incredible property. With its high ceilings, polished marble floors, and exquisite furnishings, it sets the tone for what's to come.
One of the most impressive features of Diplomat Residences is its location. Situated on 3535 Ocean Drive, Hollywood, the property is just minutes away from some of the most sought-after attractions in the area. Whether you're in the mood for a relaxing day at the beach, a night out on the town, or some retail therapy at one of the many upscale shopping centers nearby, Diplomat Residences offers easy access to everything that Hollywood has to offer.
Built in 2007, Diplomat Residences is a testament to modern luxury living. Every residence is equipped with the latest appliances, fixtures, and finishes, offering residents a truly contemporary living experience. The property's amenities are second to none, including a heated swimming pool, fitness center, sauna, clubroom, and 24-hour concierge service. Whether you're looking to stay active, entertain guests, or just relax and unwind, Diplomat Residences has everything you need.
If you're in the market for a new home, Diplomat Residences is the perfect place to start. With its exclusive location, luxurious amenities, and breathtaking views, it's the ultimate in luxury living. The property's residences are highly sought-after and offer a rare opportunity to experience the best of Hollywood living. From the moment you step into the lobby, you'll be transported to a world of luxury and elegance that you'll never want to leave.
Now is the perfect time to take advantage of the incredible opportunities offered by Diplomat Residences. Whether you're looking to buy or rent, our team of experienced real estate professionals is here to help. Contact us today to learn more about this exclusive property and find out how you can become a part of this exclusive community.